Posted by kb on July 20th, 2013 . Filed under:
Fun
,
Games
.
I can't believe I'm playing Sims 3 again. YES! Well, thanks to the new desktop we bought days ago, I was able to run Sims 3 + some expansion packs smoothly (unlike when I  play the game on my netbook).  I added University Life to my expansion packs because in Sims 2, it's my favorite EP. I am so glad EA decided to make UNI LIFE possible for Sims 3.
And now, may I present Anna Hemingway.
Did I mention how I love UNI LIFE? Anyway, if your sim is Young Adult, you can enroll them in University via your SMARTPHONE (oh yes friends, your sims have smartphones now!) or use a laptop to do it. From there you will now be transported to the UNI WORLD where you are to choose which DORM your sim will rent.

Despite her Workaholic nature, Anna was able to make friends during her first few days of College.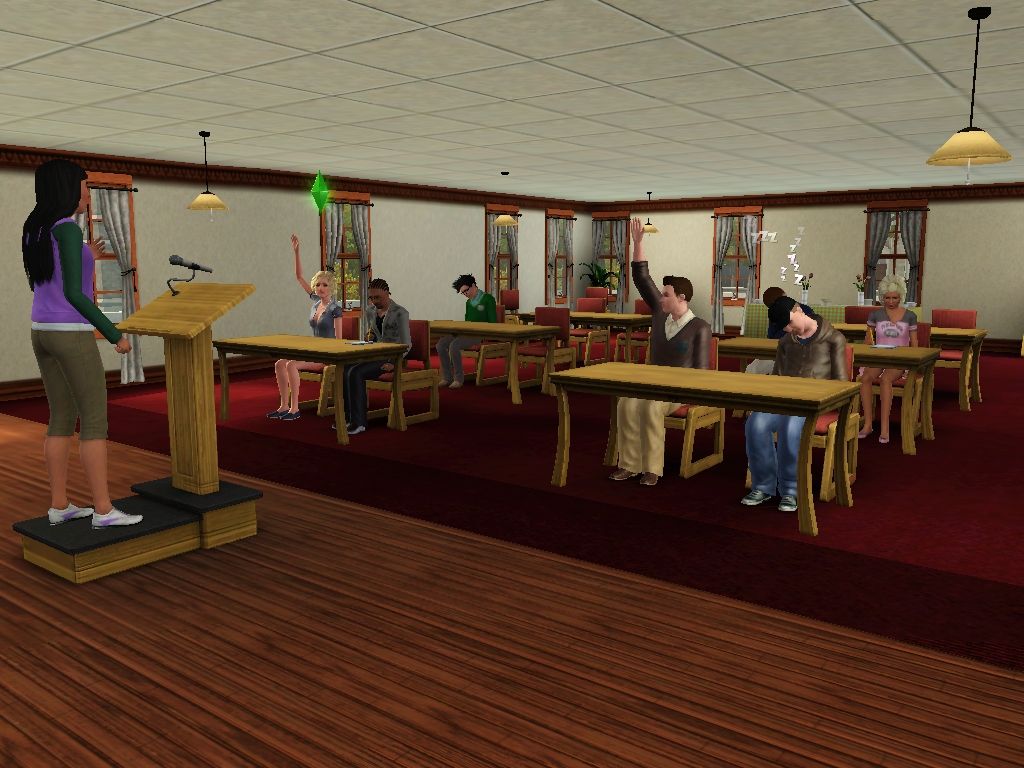 I really love this part of the game play. You can now witness your sim attending their class. There are two classes where you can see them and one you can't. See how amazing this expansion pack is?
Another nice feature here in UNI LIFE is the ability of your sim to gain skills using her/his SMARTPHONE by BLOGGING, texting or sharing some photos. Sounds familiar? :]

photo from simsvip.com
Anyway, because of this recent development, I may now be able build more houses and share it here on my blog. Hurrah! I will definitely make it possible since the game play is so smooth now!