Posted by kb on July 8th, 2013 . Filed under:
Games
,
Photoblog
.
Well! I have a new addiction. I didn't mean to be addicted to this, but knowing me – once a gamer, always a gamer. So yeah, this is also one of the few reasons why I don't tweet that much (add to that my ever boring life) – busy levelling up!
This game actually went through a lot of plagiarism issues. They say the company copied 99% of the game from another MMORPG game named, Torchlight. Armed Heroes was once removed from iTunes because of the issue and then came back around October of last year, ready for the mass. It was only recently that I discovered this app. And after three weeks of gameplay, I can pretty say that it's actually good.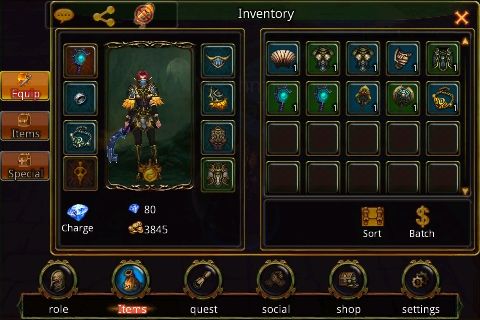 If you are the type of gal or guy who loves to play MMORPG, then you should give this game a try.
IGN: Alinastarkov (I got the name based on the book series, Shadow and Bone ♥)
OH! I know there's an Android version of Armed Heroes Online. The difference is that it's mostly Chinese and in Chinese language. But I read you can change the language setting to English. And I don't know if the iOS version's server is also in the Android Armed Heroes version.
I'll probably make a separate blog entry about how the game is played. ;]