Posted by kb on April 23rd, 2013 . Filed under:
Apple
,
Gadgets
,
Technology and Stuff
.
So I tried updating my iOS to the latest version of iOS 6.1.3… seven freaking times in two different locations. First, at Bialetti Caffe and the next is at French Baker. BOTH GAVE ME A FREAKING ERROR.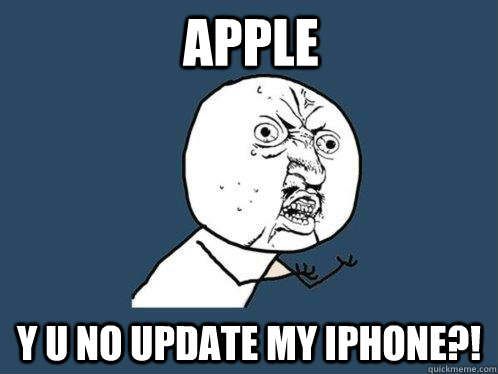 I can't find any solution except for one that says that I need to scan my iDevice for virus and corrupted files BEFORE downloading the update on iTunes.
WHAT THE HELL IS WRONG? :(((