Posted by kb on February 8th, 2013 . Filed under:
iBookworm
.
First of all, new theme! Yay.
Second, OMFG! The Prey, second book to The Hunt series is so fucking awesome! I'm not sure which is better, the first book or the second! Ah, whatever. Both are original and CRAZY! Super crazy and suspenseful. It's not your typical vampire book, mind you. Vampires here do not sparkle and does not have special abilities to withstand sun. No, vampires here are seriously morbid and freaking extreme. Add to the fast-paced story, Andrew Fukuda made Gene's world 101% more dangerous by writing the series in a Dystopian setting. Ahh. You guys should not miss the books! it's filled with action, intense scenes and a little romance. I am seriously recommending it!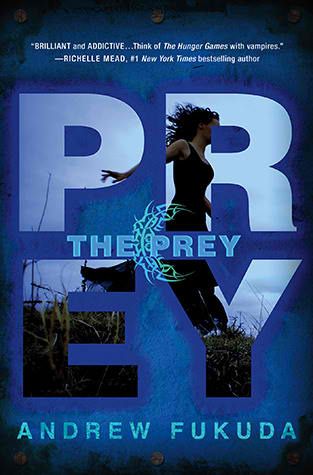 Watch the official book trailer below.
I wonder what will happen in the third book. The ending of The Prey was a major cliff-hanger. Now I have to wait for 6 months till the next book! Though I have to thank Mr. Fukuda for not delaying the release of the third book for another year. THANK YOU VERY VERY MUCH!
If you love it, support the author by buying the book.