Posted by kb on February 2nd, 2013 . Filed under:
Photoblog
,
Windows Themes
.
Hurrah! Lakambini is back! I just hate it whenever my bandwidth limit exceeds. Err.
Wow. It's been almost a week since my last update here huh? With the bandwidth thing, I wasn't able to update the usual.
So, what's new?
While two of my other blogs suffered the same fate as this one, I updated my remaining blogs and decided to change the boring look of my Windows theme as well (my second time to use a themepack for windows!). Here's the outcome:

Now, I have no idea if it's close to the real MAC OS X Lion or not. I have yet to try a real one. ;] For the clock and shutdown buttons, I used Rainmeter themes.
Features:
-Seamless installation and uninstallation giving users safe transformation
-Easily configurable in single click with intelligence Metro UI design
-Designed for all editions of Windows XP/Vista/7 including Server Editions
-Genuine OS X Lion system resources
-Smart system files updating with auto-repair and Windows Update friendly
-UxStyle memory patching
-Lion Frame UI including Aero/Mac features for XP and non-Aero system
-OS X Lion themes, wallpapers, user pictures and logon screen
-OS X Dock emulation with pre-configured docklets optimized for stability/performance
-Expose and Spaces with shortcut keys configured
I love the interface of MAC OS X Lion. It's simple and very clean to look at. That's why I chose to use the Lion Transformation Pack over Dark Mango Skin Pack. I still love Mango themes though. ;]
More pictures and download links after the break.

You can always click the executable file again if you want to reconfigure or uninstall the theme pack. Just don't forget to reboot after for it to take effect.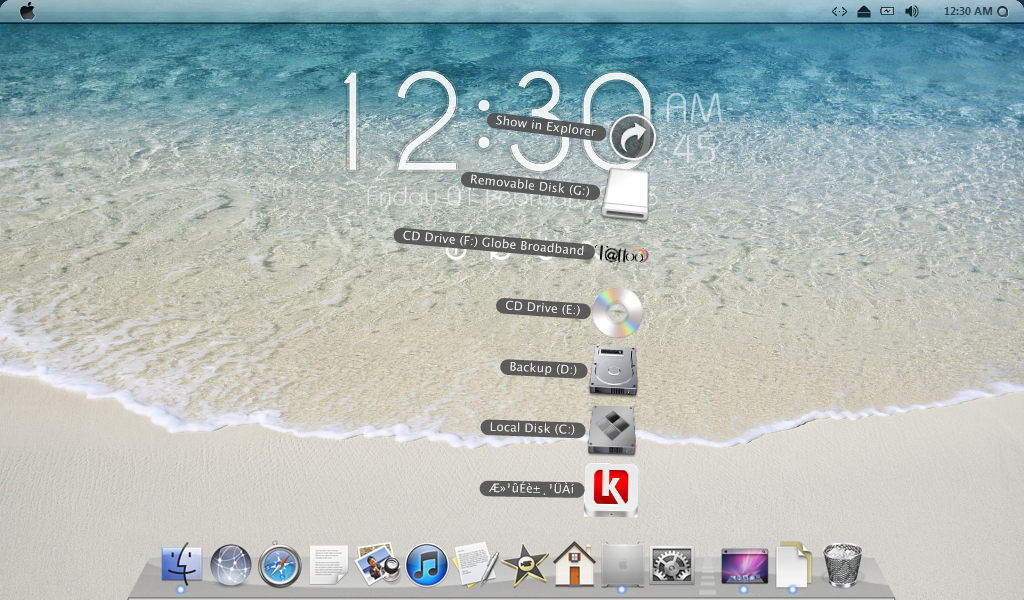 I think this is what they call the EXPOSE (ctrl+tab). You can disable this by right clicking to the WinExpose (located at your taskbar) > Settings > Activation > Tick off "activate when pressing this key".
A little note when installing: make sure to turn off your UAC (User Account Control Settings). Also, I know you'll have some trouble with your dock settings. To bypass that, just disable your UAC and then try to change whatever you want to add on your dock and save it. The next time your windows boot, it'll be saved.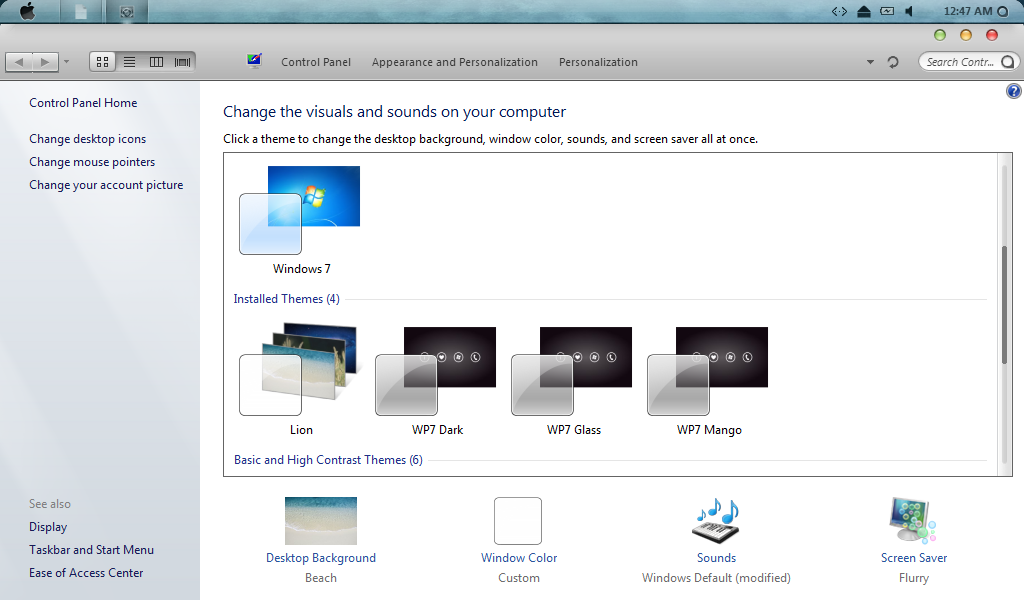 Oh, PERSONALIZE isn't included in Windows 7 Starter and Home Basic. You need to download AERO patch in order for it to appear.
Download MAC OS X Lion for Windows 7